The budget process is especially difficult this year in Smithfield. Keep up with our progress by visiting the finance page of the district website. For the slides presented at the January 22nd budget workshop, click on this link:
http://bit.ly/2T9VwY9

Thank you to Chartwells, Farm Fresh RI, and RIHSC for bringing the Local Food Ambassador Program to Smithfield! Parents & community members were trained to host cafeteria taste-tests featuring locally-grown produce in the hopes of exposing our students to more fruits & veggies!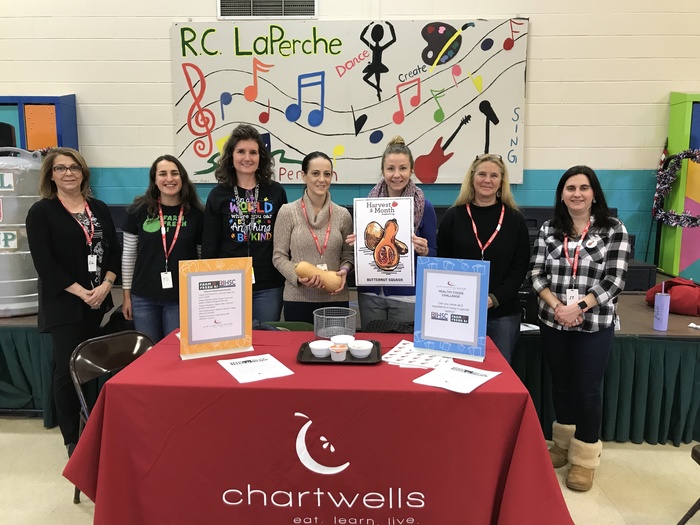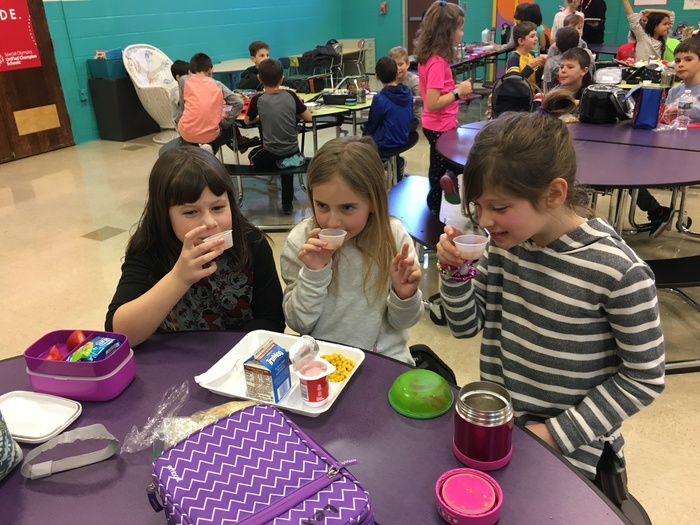 Smithfield Public Schools will be on a one hour delay for Tuesday, January 22, 2018 to prepare for icy conditions around our schools. 12 month employees should report on time.

Even with a one hour delay tomorrow, it's important to bundle up and watch for children at bus stops. Drive safe everyone!

Lisa Cournoyer, SPS Finance Director, and I are learning about best practices in school budgeting - Presented by RIASBO and RISSA.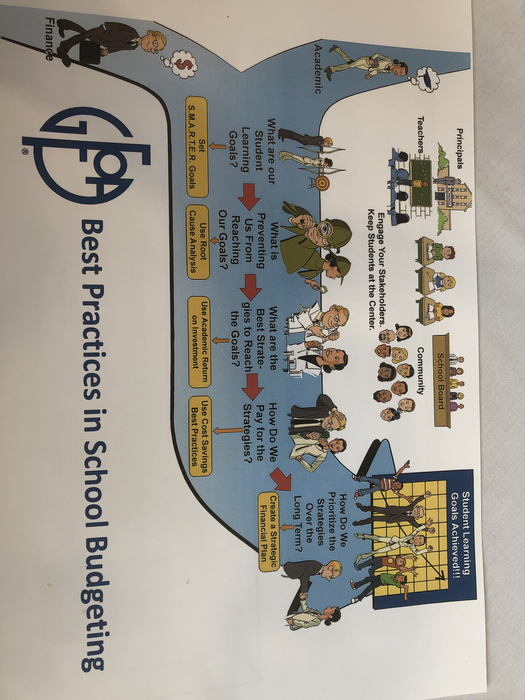 The Rhode Island Department of Human Services asked us to share information with SNAP recipients. See this link:
http://bit.ly/2FwMIs8

Today's blog post is a letter to Governor Raimondo in response to her State of the State address. It's vitally important to our community and our state for everyone to understand the issue being faced by SPS for FY20.
http://judypaolucci.edublogs.org

Kuddos to our facilities director, Angelo Mencucci, our middle school principal & assistant principal, Laurie Beauvais & John Burns, & our custodial & maintenance staff for safely & efficiently installing furniture for GMS's 2nd floor. What a difference this makes for students!

"Why Veteran Teachers Need an Instructional Coach" Liz Russillo, 2019 Smithfield Teacher of the Year, shares about how two veteran teachers have spent the year working with instructional coaches and have been inspired by the best professional development of their career. Read her full post. (Source: RIDE)
http://bit.ly/2AFU8oK

Smithfield Rotary's celebrations program puts birthday party supplies in the hands of local families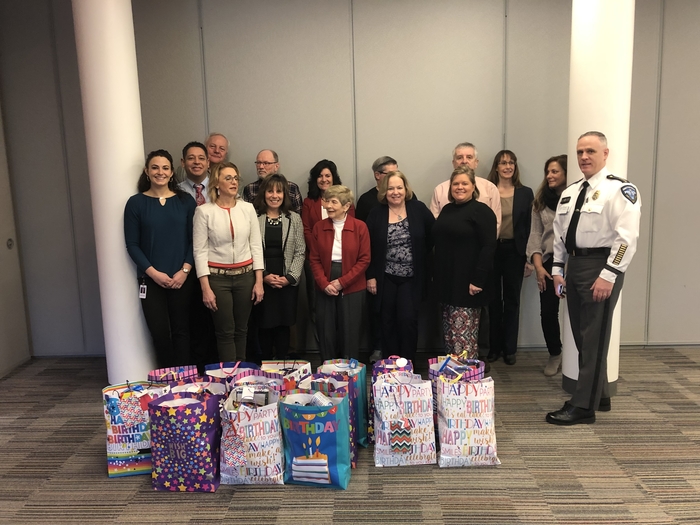 The School Committee met w/ the Town Council to share concerns about reductions in state aid and progress on budgeting for FY20. All budget documents, including slides, will be posted on the district website. Slides used at this meeting can be found here.
http://bit.ly/2HgVKLF

On December 18, 2018, the U.S. Surgeon General declares use of e-cigarettes among youth an epidemic. E-cigarettes contain nicotine, which can lead to addiction and can cause harm to developing adolescent brains.

Kindergarten registration for 2019-20 begins January 28th! Call to set up your appointment today. For more information and registration forms see
https://bit.ly/2TBE7av
.

Children should participate in Child Outreach screening annually, at 3, 4, and 5 years old prior to starting kindergarten. If your preschool child has not yet been screened this school year by Child Outreach, please contact our office for an appointment (231-6608 or
cpoyton@smithfield-ps.org
). Screening is scheduled to take place January 22-25, 2019 at the School Administration Building on Farnum Pike. When it comes to Smithfield preschoolers, our goal is to screen Every Child, Every Year!

Did you know? While 82% of GMS students reported believing that their friends would think negatively about their use of vaping products, this reduces to 38% for SHS students. Let's work together to make vaping history.

Come to an 'Open House' for the Smithfield Education Foundation - January 14 at 4pm in the SHS Media Center. The Smithfield Education Foundation is looking for new volunteers. If you are interested but cannot attend, please contact them at
smithfieldedfoundation@gmail.com
.

Most (>90%) SHS students report that their peers do NOT use illegal drugs, nor consume alcohol, but almost half report that at least one peer uses marijuana. Let's not be complacent nor turn a blind eye. Let's work together to make sure our youth know the danger of marijuana use.

Monday night's School Committee meeting is posted on the SC webpage on the district site. On Tuesday of this week we'll also be meeting with the Town Council for a joint meeting (5:30pm at town hall) to enhance understanding of school department budgeting, goals, and operations.

New district newsletter for January, 2019 is available on the superintendent page of the district website as well as through this link:
http://bit.ly/2GCdNLT
Keep up with all the news in Smithfield schools!

New blog post, New Year's Resolutions, provides resolutions for the school district and a New Year's greeting to our school community - go to: judypaolucci.edublogs.org