Annual Student Information Update
Each year, parents or guardians must check and update any changed information for your student using our Parent Portal on Infinite Campus.
This process is completely electronic now except for Transportation forms and uses our Online Registration system, through a link provided in the Parent Portal
Here are the steps to take beginning August 22:
Make sure you have an active Parent Portal account - if not, check with your School secretary to issue you your GUID number to create an account. At least one parent or guardian per student must have a Parent Portal account

Login to the Parent Portal

Check the left nav bar and click "More"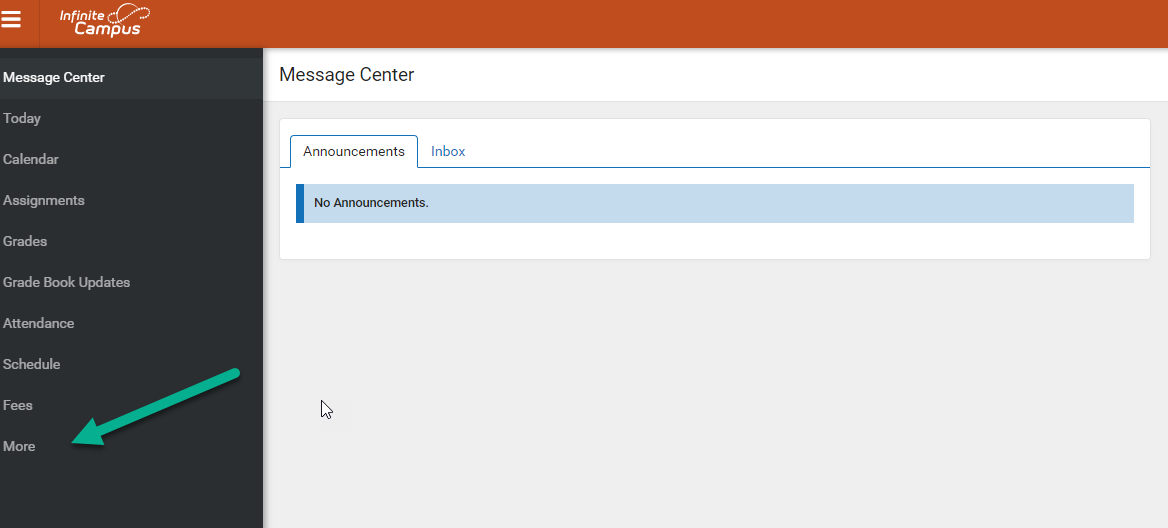 Then choose "Online Registration"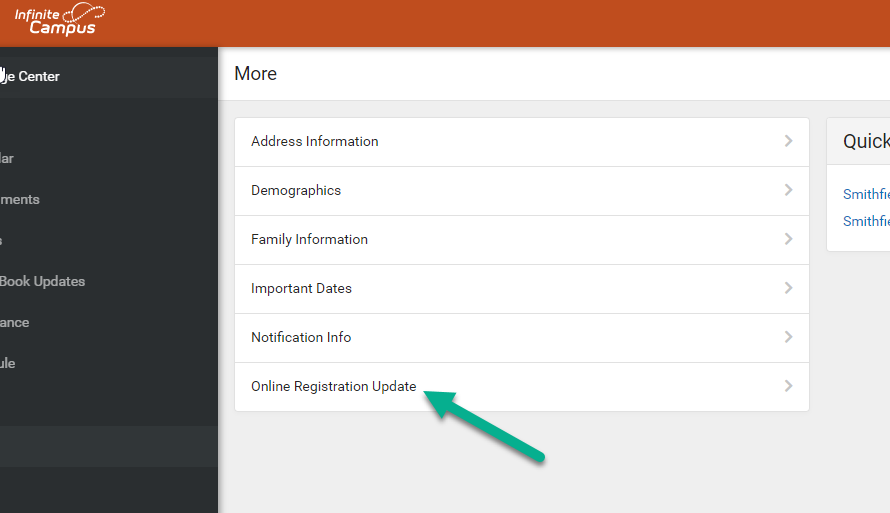 Read and confirm by selecting "Click Here to Go to an Existing Registration (all present students are considered "existing registrations whether you have used this system before or not)"
Then choose "Begin Registration" if you see your child or children listed (if you see no children listed, you are not listed as the legal guardian for any student in the system and must contact your school administration)

The system will now begin to walk you through the steps of confirming several screens of information. This starts with your own information, your other family contacts and finally checking the student information for correctness or any changes. On the transportation tab, you will see the Transportation Form. Please fill this out and have your student(s) bring it in to school.
This process is the opportunity to update your email, your cell phone and any other contact information that might have changed over the last year. After you complete your final student, you will be asked to check off several fields of information and to sign in the final box using the mouse or a stylus.
Should you have any questions during the process, contact us at technosps@smithfield-ps.org or contact your school administration.