News
Last call for the Winsor-McCabe Unification Nomination Name submissions! Please use this form by the end of the day Tuesday to make your recommendation to the committee: ...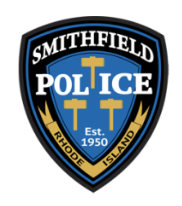 Smithfield Police have been present during dismissal at McCabe. On Friday, 9/18 the SPD handed out the below notice regarding parking on Pleasant View. Please make note if...
The Infinite Campus portal will be ready next week! http://bit.ly/SPS-ParentPortal
SEE ALL NEWS
LIVE FEED

Cathy Pleau
2 days ago
McCabe welcomes our Preschool Buddies to their first day of school!

Cathy Pleau
2 days ago
Good morning! Yes, there is school in Smithfield tomorrow!

Cathy Pleau
14 days ago
Thank you, McCabe PTO, for all of your thoughtful messages and treats on our first day of school! You created smiles that glowed beyond our masks!


Cathy Pleau
about 1 month ago
Please be reading all of McCabe's/Winsor's "Blended Beginnings" as they are populated with quick information, as well as documents, plans, and protocols that are important for all of us.
SEE ALL POSTS