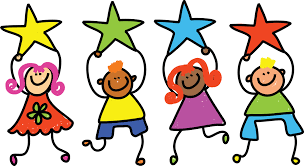 Saturday, March 21, 2020
Cathy Pleau
Saturday, March 21, 2020
Good morning,
I hope that you and yours are doing well. I wanted to assure you that the district has been planning for the best ways to continue our goal of providing the strongest teaching and learning for all of our students under constrained circumstances. While on vacation week, Smithfield's administrators, faculty, and staff have been hard at work gathering teaching materials, training on the use of teaching and meeting tools (Google Hangout/Meet and Google Classroom), and consistently collaborating with one another.
We do have a plan (including handing out chromebooks) that I will be sharing with you either today or tomorrow. Right now, most of you do have the work that was provided for students when they left on March 13th; some of you have picked it up from me at school. I do have some preschool packets that have not yet been picked up. What has been sent home with students is what they will work on the week of March 23rd. Our "live" teacher segments will be "turned on" the week of March 30th. More information will be sent home, including a "schedule" for your child to follow (as they are able to).
Please know that as things change around us, we may have to adjust our strategies and plans, as well. Be assured that we will do the very best that we can to facilitate a positive, welcoming program for your child.
It will continue to be very important for you to check the district's and McCabe's websites. Please use the links on the websites, as well. Information is often populated in the "News" and "Live Feed" sections. You will receive emails, newsletters, and I will also tweet out from time to time; yes, I may even call you!
Be assured that your McCabe faculty and staff miss your children (and you!) and look forward to communicating, initially through email, on Monday morning.
As always, do not hesitate to contact me with any questions or concerns.
Please stay healthy!
Best,
Cathy