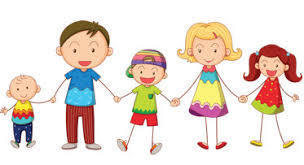 McCabe's Week of Different and Alike: We are All a Family!
Cathy Pleau
Monday, January 27, 2020
Monday: Kaleidoscope of Colors Monday: Wear your favorite colors to school.
Tuesday: Hats Off to Who I Am: Wear a favorite hat or decorate a hat to make it a favorite!
Wednesday: Super Bowl Wednesday: Show support for your favorite football team (even if the team is not in the Super Bowl).
Thursday: Positive Quote or Word Day: Wear a shirt with a positive quote or word (You can make a "word badge" for your shirt.).
Friday: Unified Champions Banner Day: Everyone will wear the same shirt (to be given out at school on Friday).