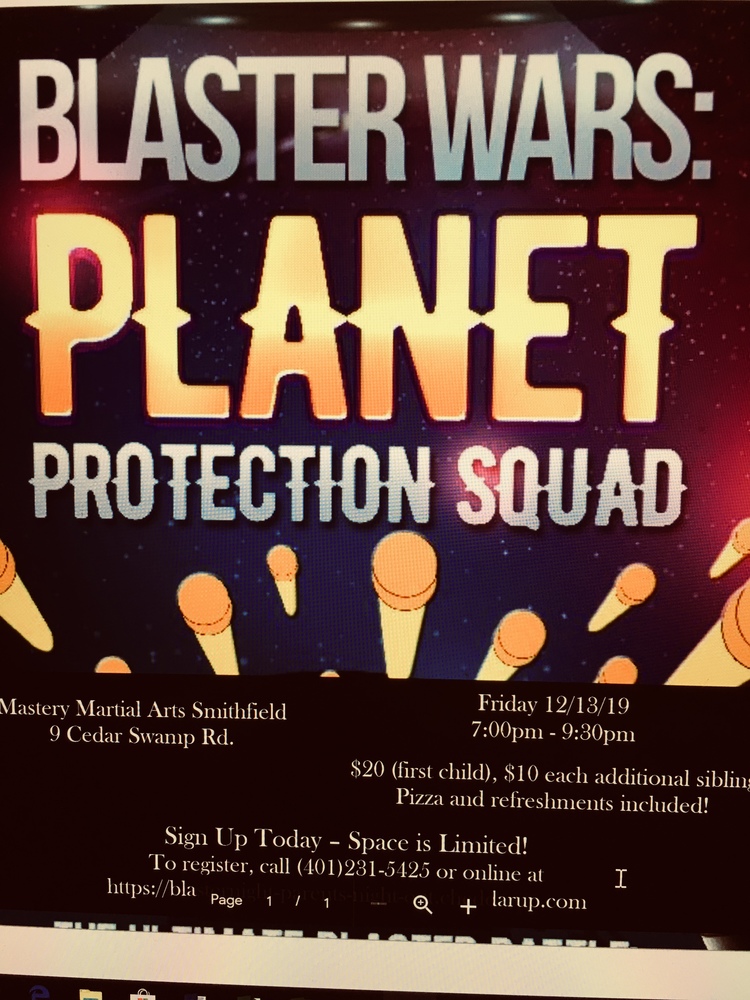 Parents' Night Out
Cathy Pleau
Wednesday, December 04, 2019
The Smithfield Education Foundation is teaming up with Mastery Martial Arts Smithfield for Parents' Night Out event "Blaster Wars: Planet Protection Squad Nerf Party". The Parents' Night Out event will be held next Friday, Dec 13th, from 7:00pm -9:30pm. The cost is $20 for the first child and $10 for each additional sibling. Pizza and refreshments will be served. Parents can enjoy an evening out or time to themselves while their kids are engaged in a fun, safe, and positive environment. All proceeds from the events will benefit the Smithfield Education Foundation. Sign Up Today – Space is Limited!
To register, call (401)231-5425 or online at
https://blasternight-parents-n...