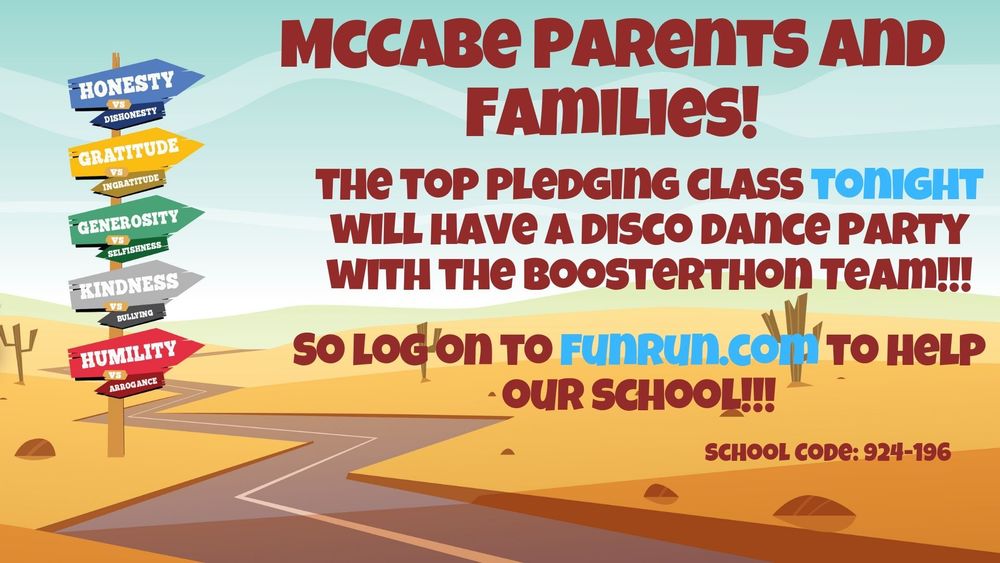 McCabe Votes for Generosity!
Cathy Pleau
Monday, September 09, 2019
Today we are talking about the importance of "generosity". How can we, as adults and students, model what a generous spirit actually resembles? It is not always about what we can tangibly provide for others, but rather what we selflessly give of ourselves.